Surely, there are tons of Search Engine Optimization (SEO) plugins around you. Choosing the top 15/20 items from 1000+ options, is really STRENUOUS. In this article, we picked 18 best SEO plugin for WordPress that will boost your blog's visibility.
Among different content management systems available, WordPress is the most popular and SEO friendly website builder. About 41% of websites are built using WordPress. Give your rapt attention to SEO. Because, SEO enables your website to rank high on the Search Engine Results Page (SERP), thus driving your blog traffic. Having a wide range of features like a simple interface and easy-to-use URL, WordPress makes a great blogging platform.
These plugins enable you to create meta tags and descriptions from your keywords while making your content readable. Want to know more about SEO plugins? Read on to understand how they work, their features, and the best types for WordPress websites.
What is an SEO plugin?
This is an SEO add-on or extension that affects the functionality of content management systems and web browsers. SEO plugins allow you to optimize and analyze key performance indicators for your website. The features of the paid SEO plugins vary from that of the free version. You can use this tool to monitor your site's SEO.
How do SEO plugins work?
You're probably wondering how SEO plugins work with WordPress. The integration is only possible with the aid of an API. API is an interface that helps software modules to interact with other applications.
A plugin cannot work independently without an application and software. SEO plugins serve as add-ons for WordPress, improving its functionality and optimization. These plugins work so they can influence website performance.
Things You Must Know About WordPress SEO Plugins & Tools
With various WordPress SEO plugins available online, it's quite an arduous task for beginners and non-techies to distinguish the best option. Using the ideal one will help your site rank high on search results.
The popular plugins include Yoast SEO, Rank Maths, All in One SEO, among others. You do not need to use two tools together since they share almost the same features. In the next section, we'll be outlining some of these plugins and their features.
18 best SEO plugin for WordPress
Since we've defined an SEO plugin, how it works, and some essential things to know about the tool, let's consider a few
of these SEO plugins.
Rank Math
SEMRush
Yoast SEO
All in One SEO for WordPress (AIO SEO)
Ahrefs
Schema Pro
Google Keyword Planner
Redirection
SEO Press
Google Search Console
KeywordTool.io
W.P. Rocket
SEOquake
MonsterInsights
Broken Link Checker
Squirrly SEO
The SEO Framework
Google XML Sitemaps
1. Rank Math
This SEO plugin has all-inclusive features for your WordPress website. With Rankmath, you can optimize your websites and social media pages.
According to SEO practices, this plugin offers you customized suggestions to manage indexable pages and your website's ranking on search results.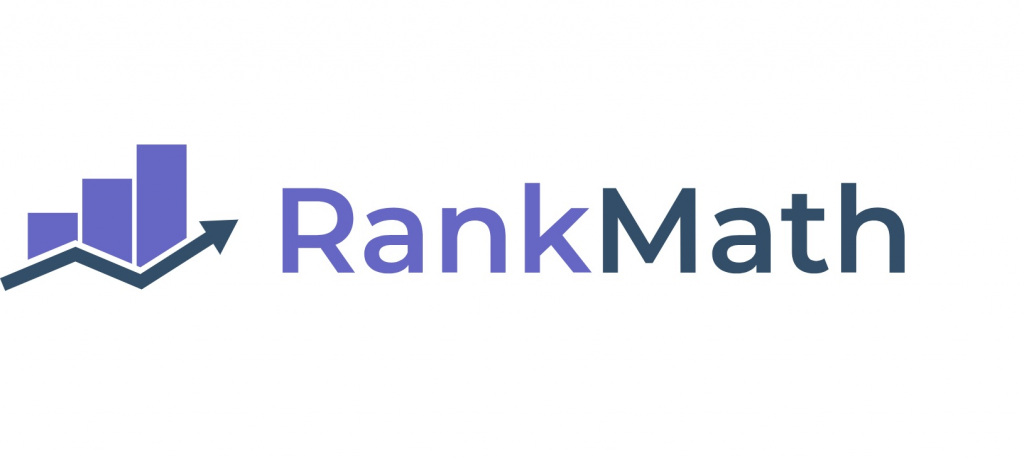 It runs 30 SEO tests so you can configure your site to suit the best practices. The free version has limited features compared to the paid option.
Being lightweight, you can activate and deactivate modules to eliminate irrelevant add-ons. Rank Math automates canonical web addresses.
Alternatives of Rank Math: Yoast SEO and The SEO Framework are good tools among tons.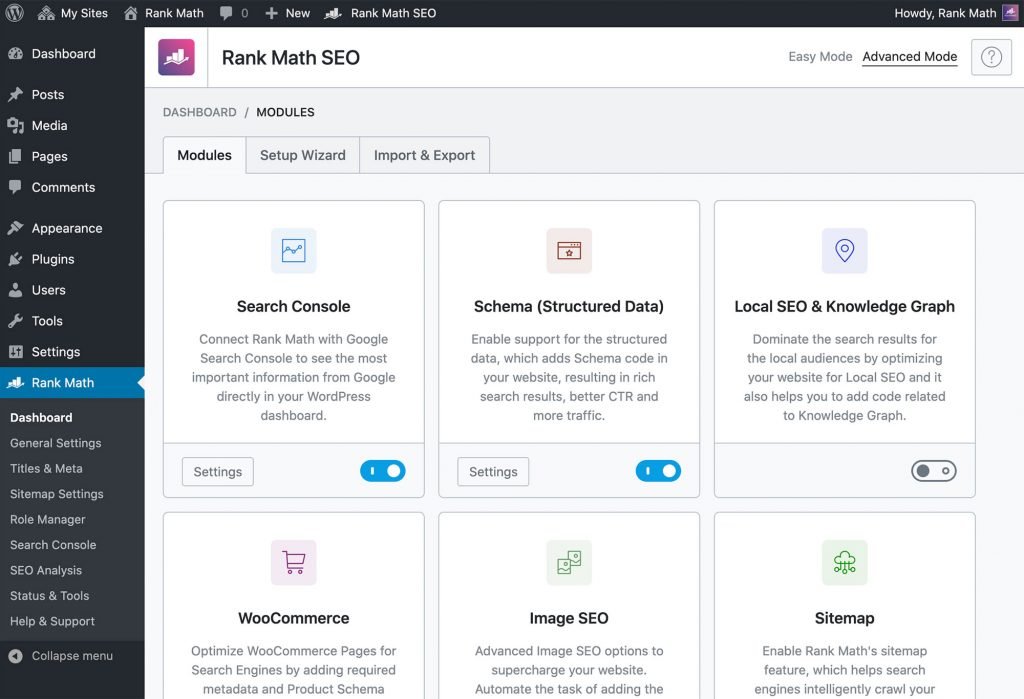 Features –
15 customized modules
Keyword rankings
Detailed SEO analysis
Create and optimize breadcrumbs
Monitor 404 errors
Suggest internal linkings to increase ranking in search results pages (SERPS)
2. SEMrush
SEMrush is pegged as the No 1 free marketing tool. It's your one-stop store for SEO, advertising, social media, content, research, etc. In 2018, the plugin clinched awards for the best SEO suite in U.S. Search Awards, MENA Search Awards, and SEMY Awards.
It also got the award for the best digital tool at Interactive Marketing Awards 2018. From site tracking to search engine sensors, advertising research, and traffic analytics, there's a lot you can do with SEMrush.
The plugin works with the SEO Writing Assistant tool to enhance your content, so your blog can rank among the top 10 results on Google search for keywords. If you want keyword ideas and how to rank top on the results page, SEMRush is a good option.
Ahrefs is an alternative to SEMrush.
All 3 plans and pricing of SEMrush as follows –
The plans and pricing of SEMrush may change. Please check the current plans and pricing, if the plans and pricing same or not.
Features –
15 customized modules
Keyword rankings
Detailed SEO analysis
Create and optimize breadcrumbs
Monitor 404 errors
Suggest internal linkings to increase ranking in search results pages (SERPS)
3. Yoast SEO
Well, at this point, you are familiar with this plugin, right? If not, don't worry! I will make you familiar with
Another best SEO plugin for WordPress is Yoast SEO. Used mainly by bloggers and marketers, it's ranked among the popular plugins on the market. It's easy to use and has interactive features that make for search-engine-friendly content.

While the free option offers all you need to optimize your website content, the paid version unlocks more tools for better functionality and optimization. With this plugin, you can increase engagement on your site while driving traffic.
Alternatives: SEO Press, Rank Math
Find the Comparison of Premium and the free version of Yoast SEO.
Accessibility to all Yoast SEO academy courses
Check top-performing keywords and optimize content
Many language preferences are available
Manage indexable web pages for an improved experience
Analyze content readability
Manage site's breadcrumbs
Install canonical URLs to prevent duplication of content
Compatible with WordPress block and classic editor
Suggests internal links for website
4. All in One SEO for WordPress (AIO SEO)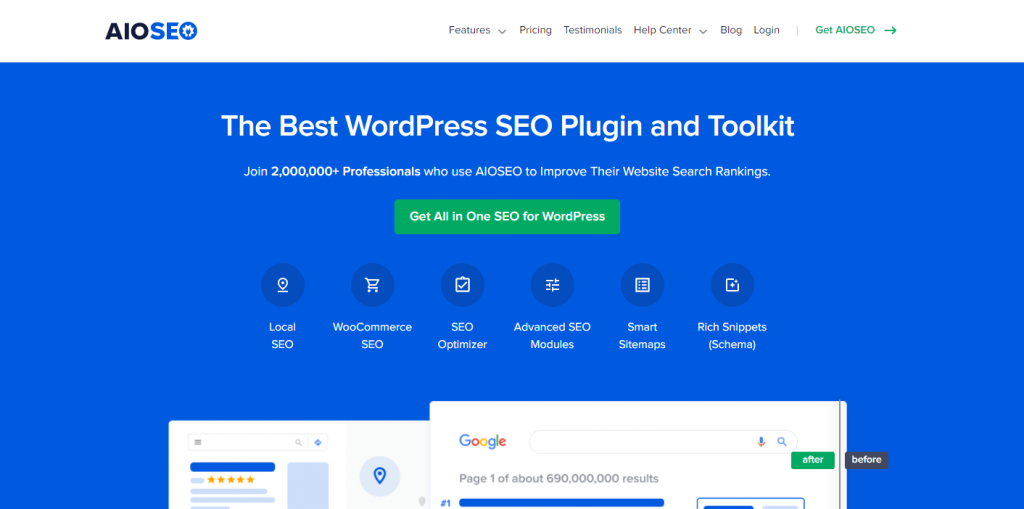 This best on-page SEO plugin for WordPress is used by over 2 million professionals all over the world. The toolkit enables you to boost your search rankings quickly without having full-fledged knowledge of SEO plugins. It has the same functionalities as Yoast SEO.
AIO SEO is entirely customizable so that you can optimize your web pages according to your preference. Like its name, all in one, this pack offers all you need for search engine optimization. Its navigation feature makes it popular among users.
The all-inclusive plugin offers four different pricing options (basic, pro, plus, and elite) for various organizations. Unlike the plugins mentioned earlier, AIO SEO has no free version though there's a 14-day money-back guarantee for all pricing options.
An alternative to this plugin is Rank Math.
Find the plugin from this link.
Features –
Optimize web pages with TruSEO analysis
Integrate seamlessly with webmaster tools and social media
Schema markup to drive traffic through SEO rich snippets
Generate automated smart tags, including meta title and description.
Enhance website visibility through knowledge graph support.
Audit website's SEO ranking
Integrate with Google Search Console for better SEO insights.
Analyze competitor's site to boost website ranking.
5. Ahrefs
Like SemRush, Ahrefs seems best for marketers, bloggers, and other industries. If you want to analyze your competitor's SEO plans, this SEO plugin makes it possible. You need not be an SEO professional for your website to rank high on Google search results. There are free learning materials and support that will enable you to achieve your SEO goals.
From content quality to resolving SEO issues and visualizing key data in charts, Ahrefs helps you check your website's performance. Ahrefs tracks more than 150 million keywords across the world. Though the SEO plugin is quite pricey, it offers a 7-day trial, so you can decide if you want to obtain any of the pricing plans.
Surely, SemRush is a good alternative.
The following screenshot is the dashboard of ahrefs –
Features –
Display backlinks and organic traffic metrics.
Analyze customers' search
Monitor your website progress through Track ranker
Use content explorer tools to analyze social metrics, find broken links, and monitor competitors' publishing strategies.
It provides information on new, missing backlinks and keywords.
Track readers' engagement for better content generation.
6. Schema Pro
Due to its markup configurations, Schema Pro is pegged as the best SEO plugin for WordPress. You don't need any programming skills to use this plugin. It features rich snippets which make your blog distinct among other search results. You can show star ratings with rich snippets, list prices under products, images, and videos.
Do you want to markup your website?
Just simply click and choose your most preferred interface. Like AIO SEO, Schema Pro enables you to enhance your website's performance by providing various schema types that promote functionality.
Features –
Automate map schema to each page and post
Customized intuitive interface for improved performance
Display ratings and votes for increased click-through rate (CTR)
Implement JSON-LD to stay up-to-date with technology
Tailored field support with easy-to-use filters makes website configurations easy.
7. Google Keyword Planner
Google Keyword Planner provides you with lots of insights on how to choose and create keywords through Google. Many advertisers make use of this plugin.
With this tool, advertisers can create advertising campaigns by infusing keywords that gain traction and drive sales. If you're an advertiser, you'll find the overview of search volume, engagement level, and the number of results helpful.
Google Keyword Planner provides data for keywords that are mostly searched. This will help bloggers and content marketers with content creation.
Start your keyword research with Google Keyword Planner.
An excellent alternative to Google Keyword Planner is Keywordtool.io.
Features –

Integrates with video-sharing platforms like YouTube to reach audiences
Specify the period for keyword suggestions and volume estimates
Visualize the volume of mobile searches and compare them with other searches by mobile devices.
Analyze keyword ideas for advertising campaigns
8. Redirection
This SEO plugin allows you to redirect WordPress websites. Redirection is the best free SEO plugin for WordPress. With this tool, you can correct 404 errors, control 301 redirects while improving the site's ranking.
Users may encounter glitches and broken links when accessing your website. This can lead to a bad user experience, thereby reducing engagement on your blog. It's ideal you check for broken links often and correct them. If you want to add a redirect to your site, enter your URL and click "add redirect."
Redirection plugin: Link
Features –
Add HTTP headers to enhance security
Track 404 errors and fix them
Change permalinks structure
Monitors change in post or page permalinks
Configures and generate redirects to new URLs
9. SEO Press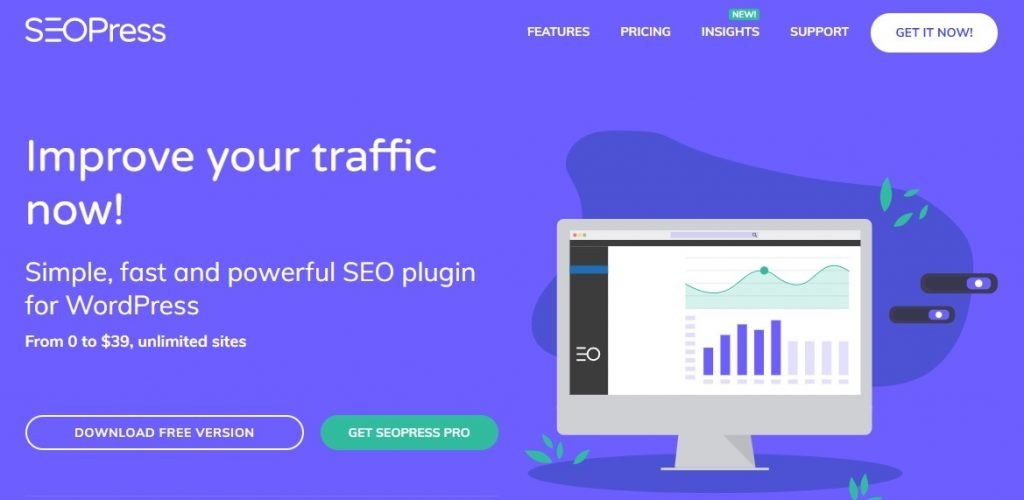 Simple, fast, and powerful best describe this SEO plugin. With 150,000 installations and 650 reviews, SEO Press is configurable and compatible with WordPress websites. Suitable for both beginners and experienced users, this tool is easily set up. The ad-free tool integrates with Google Analytics to monitor your SEO goals.
Alternative: Yoast SEO
Features –
Install wizard for easy website setup
Analyze numerous keywords for search optimized content
Manage titles – meta tags and meta descriptions
Create XML and HTML sitemaps for search engines
Improve social media sharing with Open Graph tags, Twitter Card, and others.
Customize canonical URLs
Available in over 20 languages
10. Google Search Console
With Google Search Console, you can monitor your website's performance on Google search results. You can measure traffic, fix problems, and make your blog stand out among other websites. Are you in need of a cost-efficient tool that will help with SEO maintenance? Google Search Console is a great option. There are free videos on search engine optimization to drive traffic to your blog.

Using Search Console tools, you can check and track AMP pages. It works with Google Analytics to analyze metrics such as impressions, click-through rates, among others. Are you looking for new blog ideas? This toolkit mine keywords and generate results that you can use to create topics and posts.
SemRush and Ahrefs are suitable substitutes.
Features –
Handles queries by analyzing clicks and ranking on search results
Review sitemaps and individual URLs to boost Google crawling
Identifies issues and bugs that may affect the site's running
Index pages for crawling
Find and resolve indexing errors
Mine keywords for higher ranking of the website
Build internal links to increase ranking on search results
11. KeywordTool.io
An alternative to Google Keyword Planner, KeywordTool.io is a research tool that develops over 750 long-tail keywords for each word searched. The free plugin works with Google Autocomplete to create numerous long tail suggestions for any title.
You can use KeywordTool.io to curate content that is search engine optimized and advertise using pay per click strategy. Besides the free version, there are paid plans like Keyword Tool Pro and Keyword Tool API, which support large search volume and Google Ads.
The paid options are available in 192 countries, support 46 languages, and present in 47,035 individual locations.
Features –
Develop keywords from 192 domains and 83 Google language interfaces
Export report and conduct monthly search volume
Filter research and find relevant keywords for content
12. WP Rocket
The speed at which a site loads determines its ranking on search results. Website pages that load fast drive traffic than those that load at a slow rate.
If you want your blog or website to be user-responsive, you should opt for WP Rocket. With a few clicks, you can speed up your website and improve caching. Attain great speed results with an SEO plugin.
Are you a blogger?
Using this plugin for your blog will increase readers' engagement. If you're a freelancer, WP Rocket can help you create great websites for your customers.
Do you run an eCommerce store?
You might want to consider this tool as it enables you to achieve your sales goals while boosting your brand. If you're looking for that seamless website experience, this is your go-to. It works with a WordPress theme to help make your website distinct among others.
WP Rocket is compatible with other plugins to aid customization. It doesn't only load fast; it's pretty easy to install and configurable.
You can use WP cache in place of this plugin.
Features –
Preload cache for fast loading of website
Compress files to reduce load time
24/7 support
Tweak images, so they are only loaded when they are needed
Checks and preloads sitemaps to improve crawling
Automated cleanups for the website efficiency
13. SEOquake
This free browser extension improves your website visibility on search engines using SEO parameters. You can detect and fix issues affecting web page reach. With in-depth SEO analysis, you can identify, diagnose, and correct errors primarily associated with search engines. SEOquake examines URLs and links, whether internal or external.
If you want to track keywords that rank high on the results page, this add-on is an ideal plugin. The tool helps you accomplish your SEO goals by making comparisons between domains for better and dynamic results. Yoast SEO is an alternative to this browser extension.
Features –
Summarize and customize SEO plans for web pages
Preview domain, page, and backlinks with just a click
Analyze search results pages (SERPs)
Print and export data derived from reports
Examine data and keywords to create a thorough report
14. MonsterInsights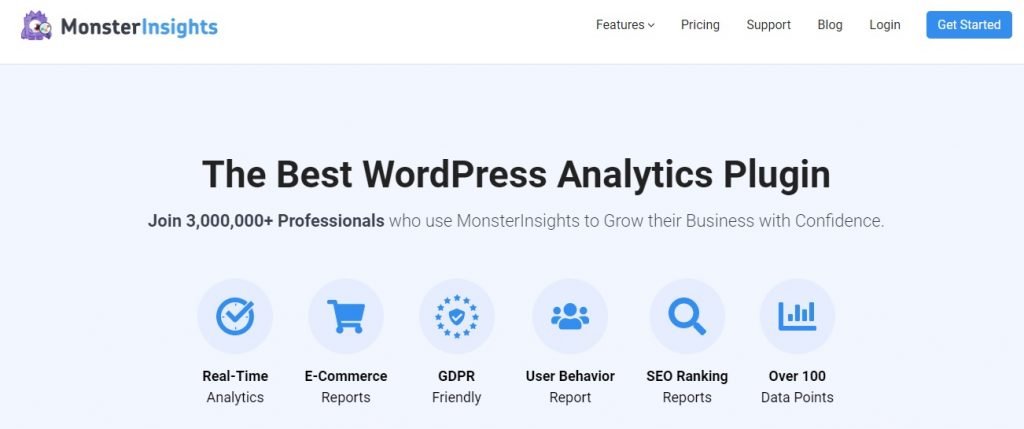 The user-friendly plugin is used by over 3 million users in the world. Using these Google analytics tools, you won't need to brainstorm marketing ideas as there are insights available to boost your brand or business.
You can track top-ranked content, platforms that increase user engagement and likes. You can also monitor your sales metric performance by distinguishing the most popular product and areas that need improvements.
From publishers to business websites and developers, everyone can benefit from MonsterInsights. Google Analytics and SEMRush are top alternatives to this tool.
Features
Track website between devices and campaigns without coding skills
Analyze and create website reports
Utilize page analytics to distinguish most viewed posts with high engagement and pages
Monitor affiliate linking and banner ads
Optimize website by adjusting speed
Track file downloads and Google AMP
View stats for SEO score to improve website traffic
15. Broken Link Checker
SEO does not only encompass keyword insertion; it promotes content readability. If you want your website to rank high on search results, you need to get rid of broken links. There's a navigable dashboard where you can easily fix these links.

Having to check for broken lines is quite time-consuming hence the need for this plugin. With just a few clicks, you can resolve many broken link issues. Broken Line Checker inspects your content for broken links and addresses them.
Features –
Explores and filters links for better functionality
Diagnose lost images and redirects to enhance readability
Compatible with Mac OS, Linux, Windows, and the likes
Verifies internal and external web addresses
Reviews HTTP error codes
16. Squirrly SEO
Perfect for non-experienced users, Squirrly SEO is an all-inclusive toolkit that aids better rankings for pages. This plugin provides 300 SEO functionalities which users will find helpful. The A.I.-powered and cloud-supported platform integrate with other plugins to optimize web pages while increasing site traffic.
Unlike the other plugins, Squirrly SEO optimize keywords as you are typing them. It displays green lights as you enter the preferred keyphrase you want to be ranked. The tool offers suggestions so the keyword can fit perfectly in the content.
Squirrly SEO has interactive features which indicate the key performance of web pages. While the plugin isn't cost-efficient, there are three subscriptions (Pro, Business, and Agency) that suit your needs and preference. Squirrly SEO is one of the best SEO plugin for WordPress.
Ahrefs and SEMrush are suitable substitutes for the toolset.
Features –
Find high-performing keywords that rank
Improve online visibility by fixing technical issues
Inspect site's performance through SEO score, traffic, and interlinking
Conducts weekly monitoring
Track keywords that drive traffic from search engines
17. The SEO Framework
Ideal for small organizations, this tool works perfectly with a WordPress site. You can quickly move SEO data from other plugins to the toolset.
If you're looking for an ad-free and fast plugin, SEO Framework is a great choice. A substitute for Yoast, this SEO plugin offers various means to target keywords.
Features –
Creates cookies for privacy reasons
Improved plugin functionality
Social network sharing
Tweak data to blend seamlessly with WordPress interface
Timely support
18. Google XML Sitemaps
Capping this list of the best SEO plugin for WordPress is Google XML Sitemaps.
Do you want your website to rank top on the results page? You should consider using Google XML Sitemaps. With this tool, you can establish extensible markup language (XML) sitemaps that enable search engines to index web pages. It's best to update your XML sitemaps before publishing your content.
Here is a helpful video to learn more about SEO plugins. Adopt strategies like adding keywords in content, doing keyword research, building links, fixing broken links, etc.
What to look out for when choosing the best SEO plugin for WordPress?
In choosing an SEO plugin for your website, you need to consider some essential factors. These factors increase traffic to your site while boosting your SEO strategies. Let's consider a few of these criteria:
Social Media Integration
Do you want to promote your blog? Then, social media integration is needed. Integrate your website with your social media accounts and broaden your blog's reach online. SEOPress features a Twitter card that enables social network sharing. The plugin, as mentioned above, and other tools will aid content optimization.
Keyword Explorer
Keyword research is practical for the growth of your blog hence the importance of SEO plugins. With keyword explorer, you can discover keywords that are performing well on search engines. In your choice of SEO plugins, ensure you research and select the one that has keyword explorer.
The functionality helps to optimize content. Also, make sure the plugin you opt for has keyword searches, so you won't have to search for keywords by yourself.
Customer Service
Most of the free versions of these plugins do not provide 24/7 customer service, which is essential as you can encounter technical issues or difficulties installing the tools.
Choose paid subscription as it offers immense benefits that you'll enjoy. For example, Yoast SEO and Rank Math provide daily support for paid subscribers.
Concluding remarks
By now, you should have a broad knowledge of SEO plugins, the best SEO plugin for WordPress, how they work, and their features. These tools help with website optimization and ranking on search results. If you're looking for the best plugin for your blog, Yoast SEO is an ideal option. It's popular and widely used by bloggers and marketers.
Want to increase your website loading speed? WP Rocket is a good choice. In choosing an SEO plugin, consider factors like social media integration, keyword explorer, and customer service. Search engine optimization is critical to the success of your website. Ensure you pay close attention to SEO strategies.
Do you need to install must have SEO plugins in your website?
Hey!!! Which of these SEO plugins do you prefer and why?
We're in the comments box.